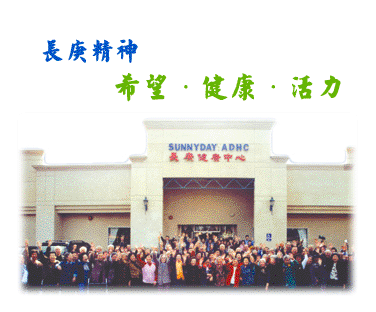 SunnyDay's Main Mission: realizing SunnyDay's spirit of "Hope, Heath,
Vitality", foster SunnyDay's mission of "Longevity, lifelong learning,
and live a good life". This will increase elders' knowledge, elevate
elders' living condition, foster elders' interests, as well as
expanding elders' horizon. In addition, SunnyDay will also cater to
the needs of the communities and provide elders with the proper care.
Minority elders will regain their sense of happiness and honor, with
the aid of SunnyDay's multicultural approach to elderly care. Their
level of loneliness will decrease, and their social skills will
increase.